Tuesday, April 24, 2012
Say Hello To Your Corporate Police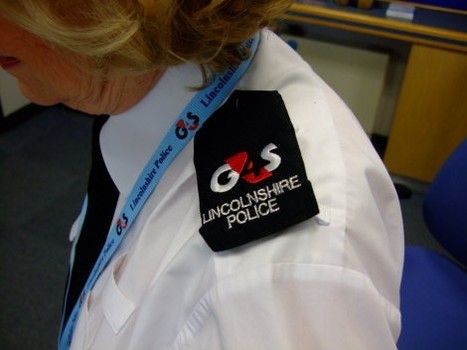 Keelan Balderson,
Contributor
Activist Post

Police staff throughout the county of Lincolnshire are now proudly wearing the logo of their corporate bosses, as Government cutbacks force the privatization of the nation's peacekeepers.

G4S, a controversial multi-national security corporation has now virtually taken over all civilian positions in the region, including front counter staff at police stations, control room operators, custodians at local holding cells, and even inquiry officers.

In total 550 employees who previously worked for Lincolnshire Police Authority are now considered private sector workers, essentially accountable only to company policy, with 200 or so already sporting the G4S stamp.
Paul McKeever, chairman of the Police Federation has voiced his concern [<a href="http://www.bbc.co.uk/news/uk-england-lincolnshire-17772674" rel="nofollow" target="new">1][
2
], saying the switch over will confuse the public and make police work more difficult.
Quote
People know what a fully warranted officer can do and when you find someone who doesn't possess those powers but appears to, that will cause confusion.The deterrent effect of having warranted officers is lost.
Read more at
http://www.activistp...ate-police.html